Hello everyone!
We've been silent quite a while, but it's been for a good reason! All this time, we've been working like crazy with all the MagiCats to make the kingdom even better. And now, we're proud to present you the
official release of MagiCats Builder!
The game is now out of early access/beta and has become something far greater than what we first released, 8 months ago. We're extremely proud of this and we hope you'll like playing it as much as we had fun making it.
So here it is:
thank you for following us through this journey and we hope you will follow us for the rest of it as well
.
**Important notice: releasing MagiCats Builder does not mean we will stop updating it. We will continue to hear you guys, add gameplay possibilities and in-game objects. Now, let's go to the patch note!**
Artistic
° Remaster of the enemies and the classic environment
They're
bigger and more mature!
Enjoy also the remastered classical environment with redesigned decoration!
° New environment: Castle!
Nothing feels better than blasting some Ratters in their own Castle! Explore
the new Castle environment
for some frightening adventures into the deepest corners of their dungeons…
Have you got what it takes?
° New variation of the classic environment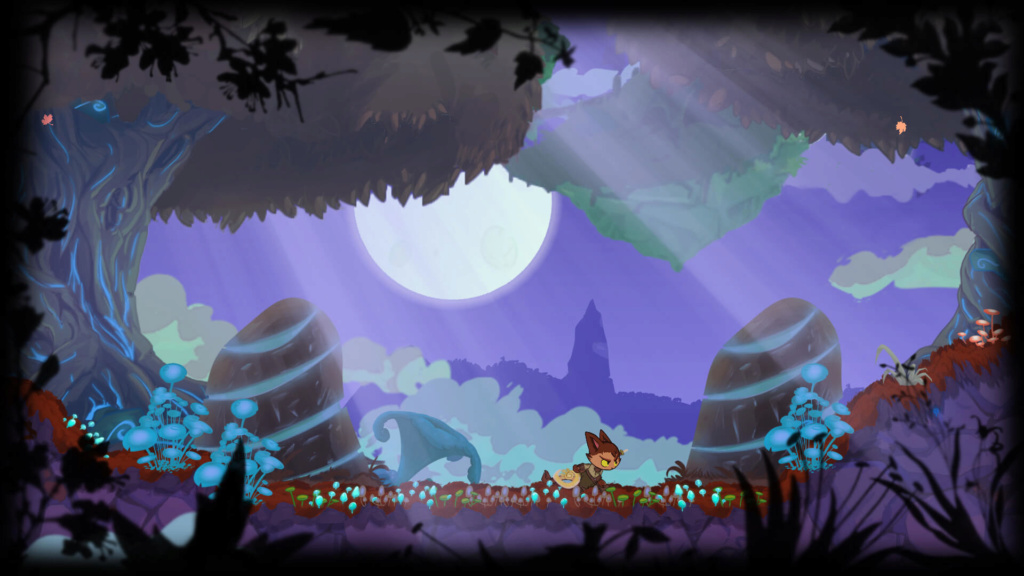 Tired of the sun? Feeling like you need a good midnight stroll or the cold touch of rain on your neck? These
new variations
are for you!
° Updated animations for the player
° Updated animations for the enemies
° Revamped Mushroom and Door
° Animation of the MagiCats Builder logo
With the game releasing today, the whole team has been jumping around and so is the logo now!
° New fur skins

Now, you can
customize your MagiCats
more than ever before, with some new skins coming soon!
We've even made a pink one for the cutest of you
° New Castle decorations
some terrifying decorations to fill your Castle levels with!
° Revamp of multiple decoration assets



° New main screen menu
We made an all
new menu screen
for you guys, and it's even more dynamic. Now, you'll know you're truly in the MagiCats kingdom!
° Updated user interface in multiple area


Gameplay

° Added the « dash » jump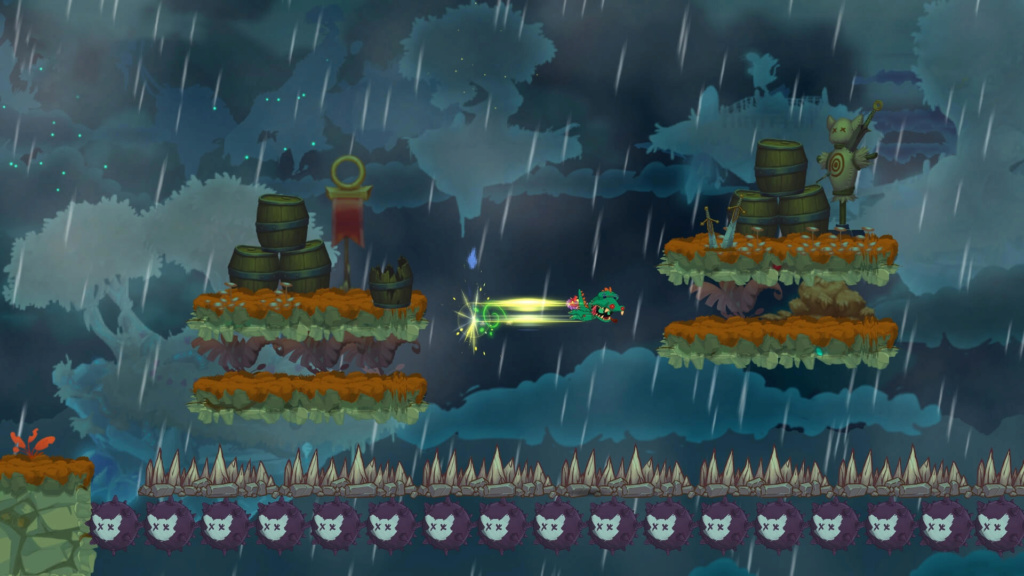 One of the most demanded feature is here… The MagiCats have been training all summer, and can now
dash after jumping!
Become the ultimate MagiCat parkour master!
° Added the Generals in the pool of enemies (old Best Of exclusivity)
° Added a charged projectile
The MagiCats are now the great Wizards they were destined to be…
Charged shots
will let you rain fire on your enemies!
° Added aimed projectiles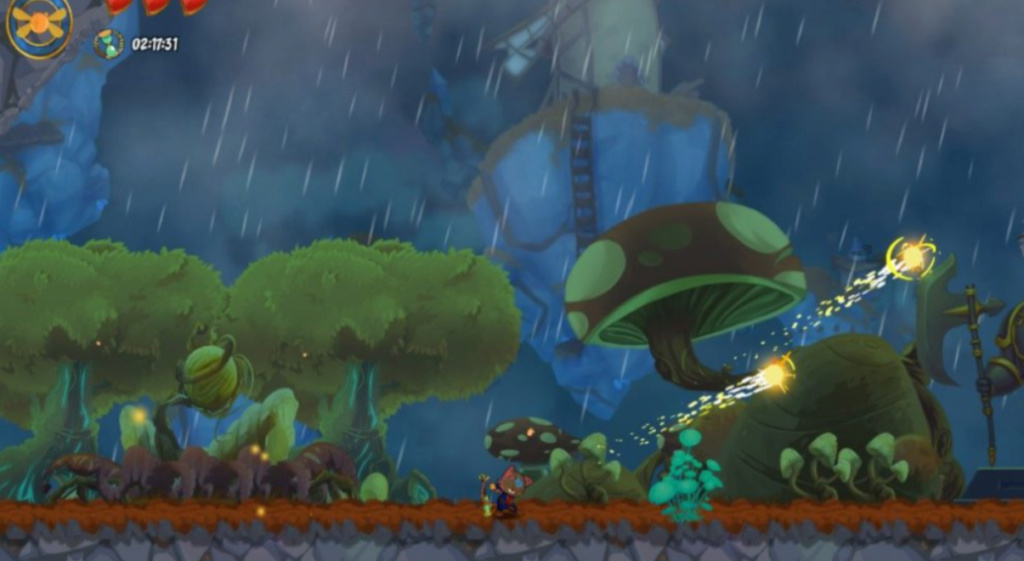 MagiCats aren't just more powerful, they're now even
more accurate
. They can now aim their shots where the cursor is pointed! You can be a true marksman now! (+)
Design/Store/Social
° New loading screen
You'll be able to stare at a beautiful new artwork with bonus tips (don't worry, tips are on the house
° Steam trophies
Proud of all these cool things you've done in-game? You can now brag about it on your Steam profile.
° Added the Infinite Pack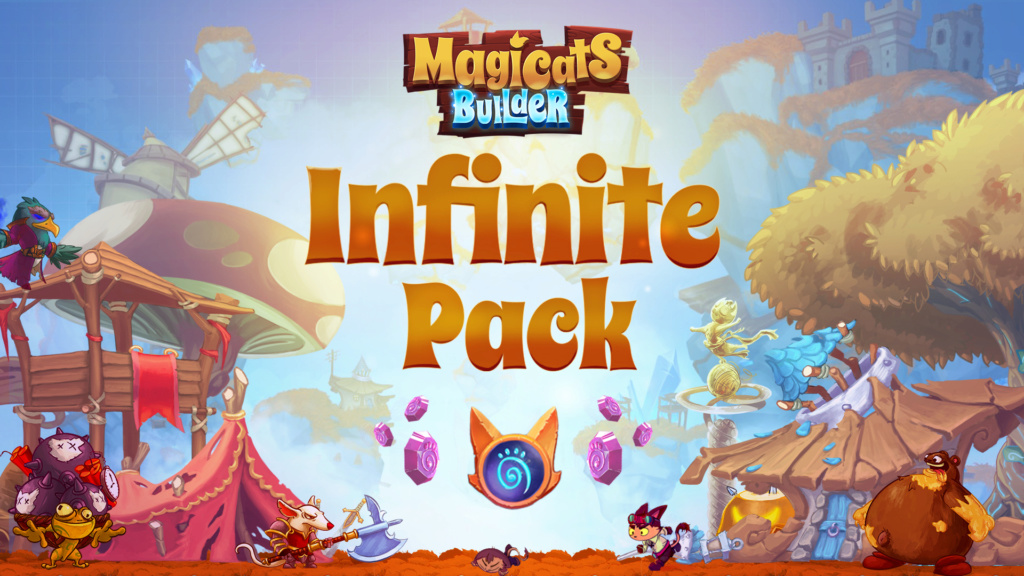 Finally, it's here, one of the most demanded features of the community:
The Infinite Pack!

Have you been dreaming about the ultimate MagiCats experience? Endless building? A completely epic look?
The Infinite Pack is for you. Offering you
EVERY item, skin, environment, boss
, etc. in-game!
You'll be the most powerful MagiCat in the entire kingdom.
Multiplayer (Steam version)
° Added a 2-4 players local multiplayer
The MagiCats are now facing more dangers than ever and have decided to join forces. Play with up to 4 MagiCats on any level of the community!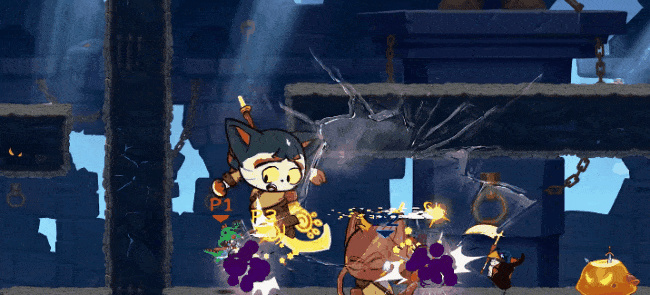 Bug Fixing
° Gameplay/Tutorial/Design/etc. fixes
Have you found a bug? Tell us about it on Discord : !
And that's it for now! We've worked hard on this and we're proud that you get to try it. Don't hesitate to give us some feedback, we always love to hear from you!
Magically yours,
The Dreamz Team